Friday morning started with a super early alarm at 5:40am. By 6am I was ready to go and Shane had just arrived at my house to caravan to the launch where we would be meeting Langston (Metroman) to do some catfishing on that fine 30 degree Friday morning. We were launching at Fort Washington Marina, which was a short paddle to the main stem of the Potomac, where we would fish pretty much right in front of "Fort Washington", which of course I was the one who asked what that big building was haha.
Langston provide me with cut mackerel and something else, but the mackerel seemed to be the ticket. On Langston's 1st drop he had a fish on.
I was using a Fish Finder rig with a 6/0 circle hook, but Langston was using your standard Catfish J-hooks, which to be honest is probably what I will use next time, as I missed a number of bites after letting the fish take the bait and the hook wouldn't connect.
For a rod I was using my
Overboard Heavy casting rod
paired with a Abu Garcia Revo Inshore, lefty model of course. I think I ended up with 5 cats with only 3 being large enough for kayak wars.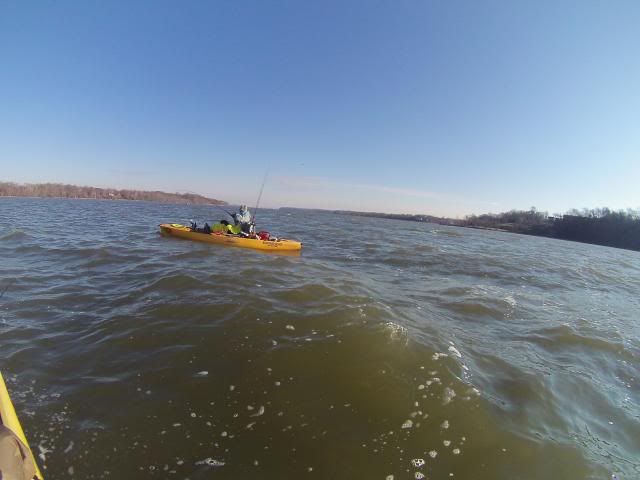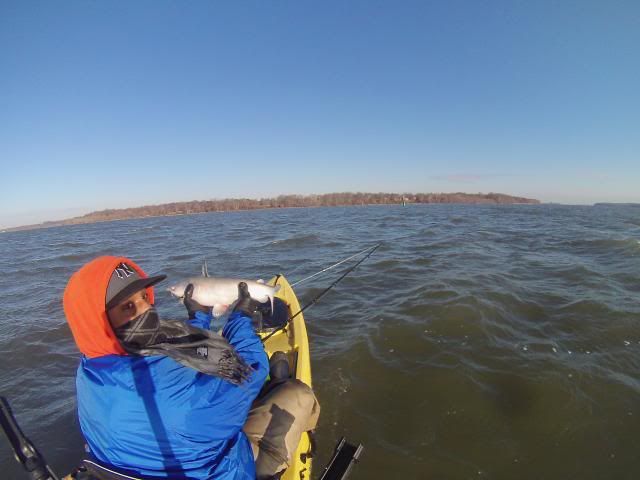 Langston looking like Davy Jones from Pirates of the Carribean, with his tentacles from his scarf.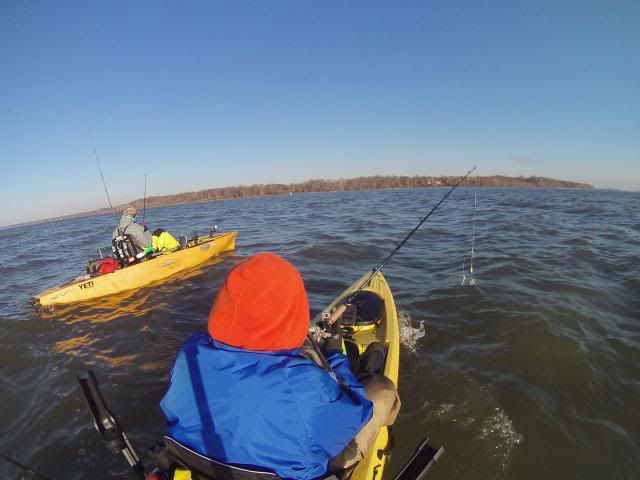 Shane got the largest of the day @ 27"